FREE E-BOOK:
GUIDE TO HEARING LOSS AND HEARING AIDS
Over 20 pages of free information you need to know before purchasing hearing aids, including:
Types of Hearing Loss
Your type and degree of hearing loss will determine your treatment and hearing aid style.
Signs of Hearing Loss and What to Do
The sooner hearing loss is recognized and treated, the better the outcome.
Choosing a Hearing Aid
There are more options than ever before based on a variety of factors.
What to Expect with Hearing Aids
Get the maximum satisfaction out of your hearing aids with the proper expectations.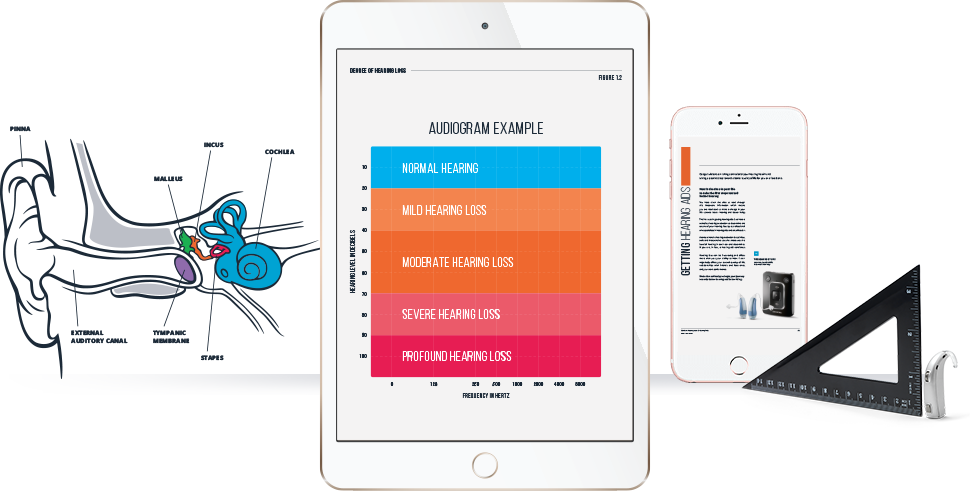 Get your free copy of "Guide to Hearing Loss and Hearing Aids!"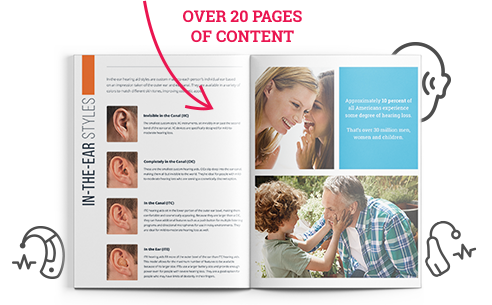 Fill out the form below to receive your free copy.